---
Join us at Pilates Nosara for a magical week-long retreat in the jungle of Costa Rica, just minutes from a world class surf beach. You'll stay at the breath-taking Bodhi Tree Yoga Resort, fully immersed in both luxury and nature. On the retreat, we offer two Pilates classes per day, one to challenge your body and build strength and another to release tight muscles and relax. Two surf lessons are also included, with Bodhi Tree's expert surf instructors, you'll be in the green waves in no time. We've organized a trip to a local monkey sanctuary where you can learn more about Nosara's wildlife; and you'll experience fresh, organic foods at meals. In your downtime you can unwind at the pool, soak up a sunset at the beach, grab a restorative yoga class, or indulge in a massage. The energy in Nosara is indescribable and the potential is unlimited!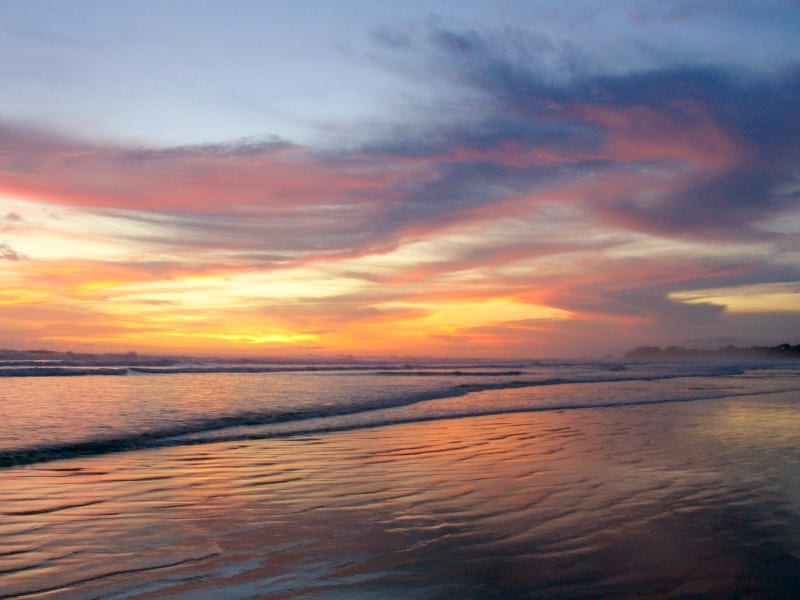 Move your body, connect with yourself, find peace in the beauty of the nature around you, and let yourself be pampered.
June 17 – 23, 2017
August 12 – 18, 2017
About our talented team leading both retreats:
Anne Nichols
Anne and her family moved to Nosara in September 2012. As long as Anne can remember she has been participating in sports and running, so it is no surprise that after she tried Pilates she was hooked! In 2005 Anne decided to get certified in classical Pilates. Since that time she has taught throughout Southern California.She has had the privilege of teaching Pilates to individuals ranging from those new to the Pilates, to professional athletes, and clients recovering from shoulder and back surgery. Pilates is a discipline focused on alignment and can be tailored to benefit anyone. Anne is also a certified Vinyasa Hatha yoga instructor and is recognized through Yoga Alliance.
Kari Skaflen
Kari began taking Pilates mat classes at a local Chicago YMCA in 2008. Slowly but surely she noticed that she felt different: stronger, focused and even just a little taller. Many cold winters later, she took the plunge and enrolled in Balanced Body teacher training with Page Sieffert at Pilates Nosara in the jungle of Costa Rica.
Kari has taught in Chicago, Denver, Panama and Costa Rica. Her passion is helping others discover movement and body awareness through Pilates that they can carry into the rest of their lives. She's elated to be back in Nosara teaching with such an incredible team.
For more information on our summer 2017 retreats see: