Welcome to our Green Costa Rica Yoga Resort and Spa.
The Bodhi Tree Yoga Resort was creatively designed around nature, leaving the surrounding jungle as it was meant to be. We continuously strive to be as environmentally friendly as possible by preserving the jungle's natural state, leaving the impression that Bodhi Tree Yoga Resort has been here for many years.
Here at Bodhi Tree, we take water management very seriously. We make sure every drop of water is used efficiently and sparingly. We've built our own water treatment plant, so no water is wasted. The water from our treatment plant is used to irrigate the gardens, keeping our lush grounds green without draining subcutaneous water supplies.
We utilize the sun with solar panels to heat all the hot water required for the resort. We are also very proud to be a plastic free facility.
Through education and consistent effort, we're working to make Bodhi Tree a consciously green and environmentally friendly resort.
Bodhi Tree Yoga Resort takes great pride in hiring locally. Our creative and progressive staff will give you a taste of the real Costa Rican culture.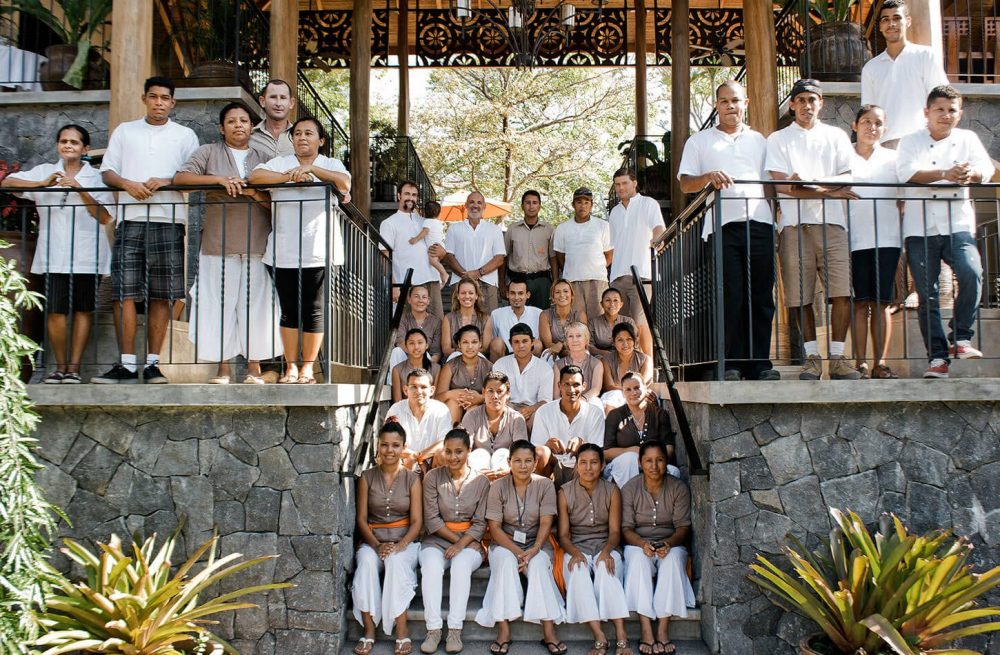 Deepen your understanding of Costa Rican culture. Converse with locals in their own tongue. Embrace  personal growth, and enhance your vacation experience. 
Explore the sun-kissed waves, and vibrant jungles of Nosara. With both high and low impact tours and activities, Costa Rica is yours to discover.
The Bodhi Tree Spa is open daily to help you let out a much-needed ahhh — something we all need from time to time.