Restorative & Meditation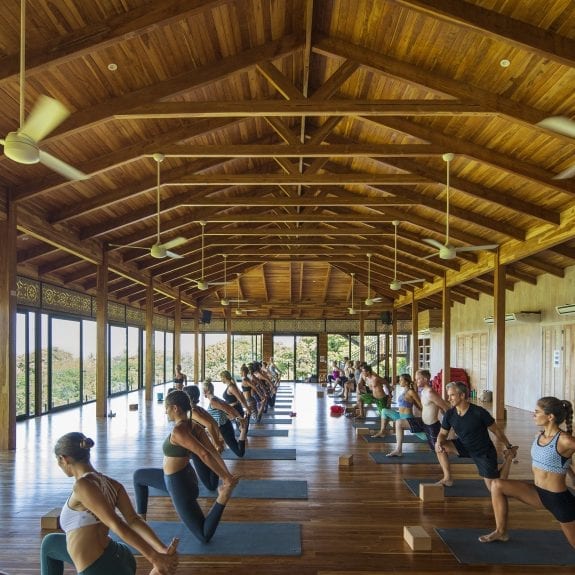 Easy Ocean Stretch
Easy Ocean Stretch
Come enjoy the breathtaking ocean view, while moving through a fun stretchy class. Taking a break from strength and balance, focusing on realigning the body through stretching, twisting and lengthening. This class will be held in the Oceana Shala.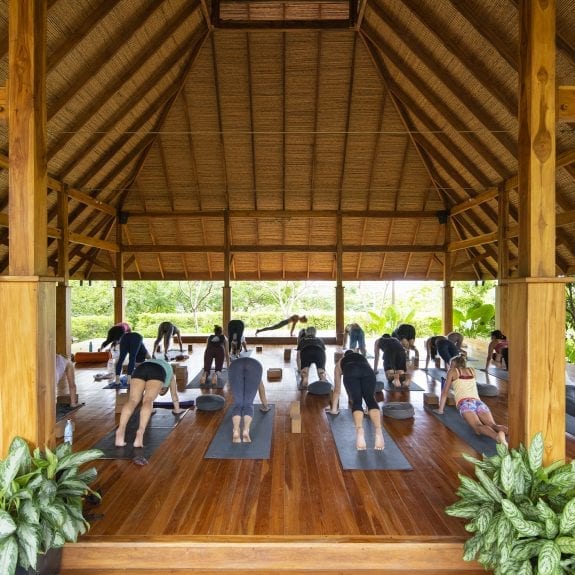 Gentle Flow
Gentle Flow
Offering slow, light movements combined with restorative stretches. Experience physical and mental relief in this calm, deeply nourishing class.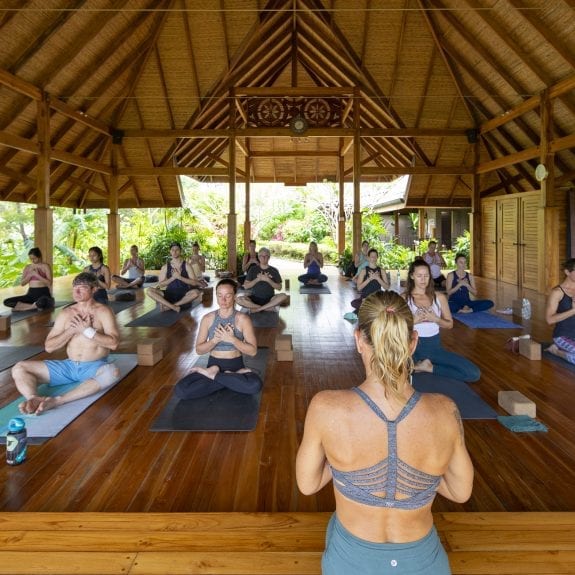 Hatha + Meditation
Hatha + Meditation
A deeply integrated class infused with mindful flowing sequences to build heat and support mobility, flexibility and strength. Each class helps to balance physical and energetic levels of healing while offering elements of Restorative Yoga to calm the nervous system and Yin Yoga for exploration of the deeper layers of the body. Every class ends with a delicious relaxation with gentle hands on assists from Yali.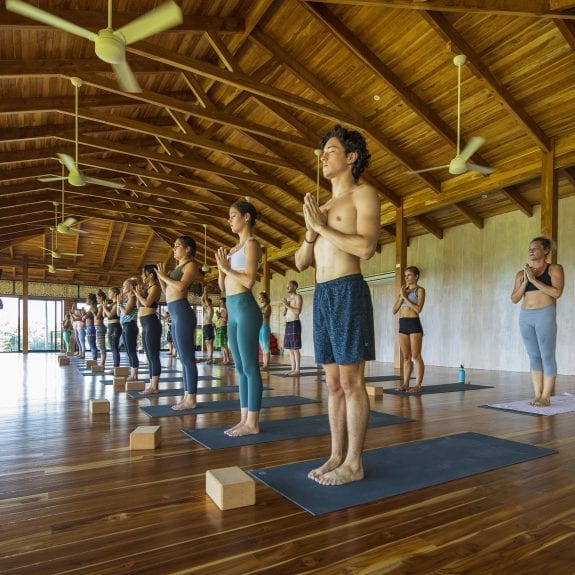 Restorative
Restorative
This practice is designed to restore the nervous system and help release deeply held tensions from the body and mind. Relax, Renew and Receive, an internally focused practice facilitating deep nourishment and mindful equipoise, using props to support the postures. This class is appropriate for students of all levels.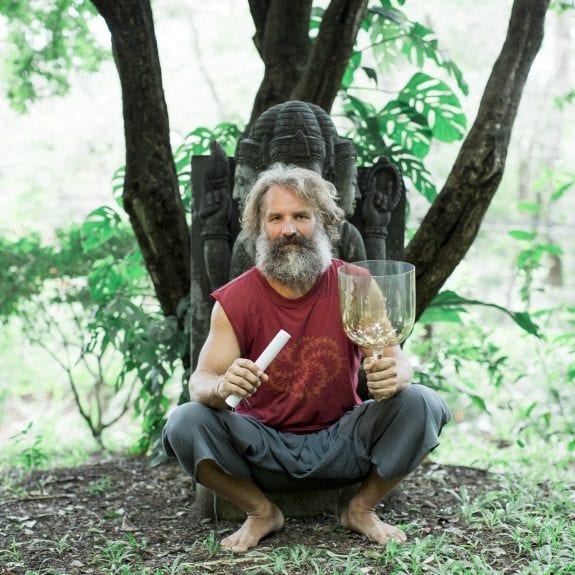 Sound Bath
Sound Bath
An enchanted sound meditation that encourages the awareness of the natural self through the use of mystical instruments of the world.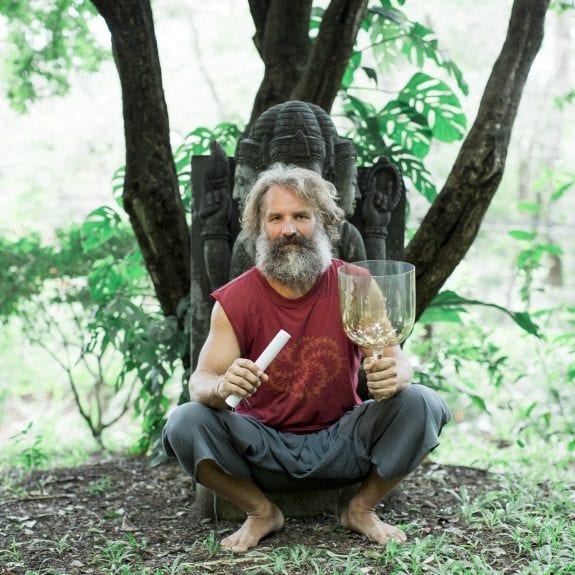 Sound Healing
Sound Healing
A soothing class of complete relaxation that's combined with live healing sounds that emphasize softness and self-compassion. It is a non-strenuous experience where you will lie in a comfortable position on your mat with props to help assist you while receiving a sound bath with healing vibrations from Ceibo and Ashi's collection of crystal and alloy Tibetan bowls and other sound healing instruments of the world.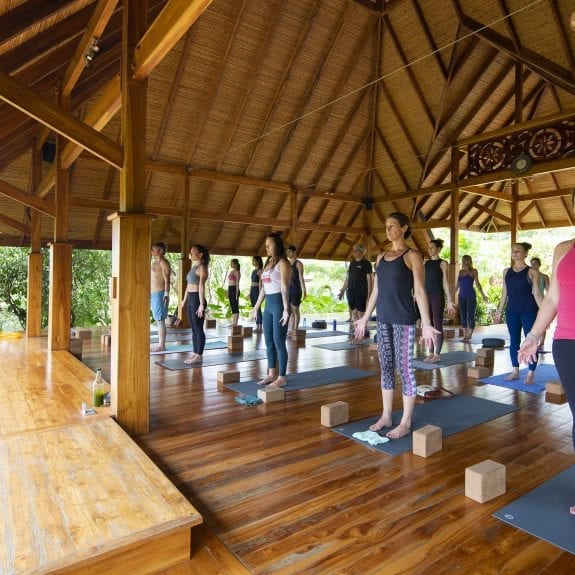 Sunset Yin
Sunset Yin
An exploration of the deeper layers of the body. In this practice we are working with releasing and subtly softening the facial tissue which can stiffen over time. This is a practice of long holds, deep openings and working with the edges of the physical body, emotional body and the psyche, through witnessing, allowing and surrendering.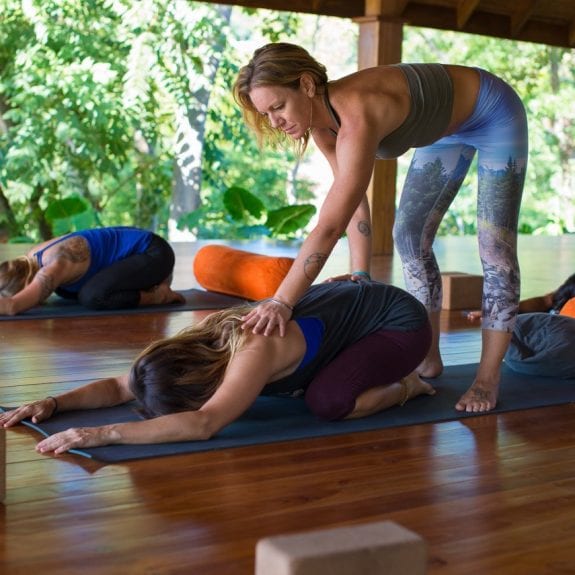 Surf Yoga Therapeutics
Surf Yoga Therapeutics
This is the class for surfers and athletes that could be a game changer to support recovery and increase performance. Each class we'll: review surf specific release technique targeting back, shoulders and hips, improve range of motion in stiff joints, lengthen and release pressure in the spine; build core strength, learn efficient breathing patterns, reduce risk of injury and encourage a community surf vibe out of the water.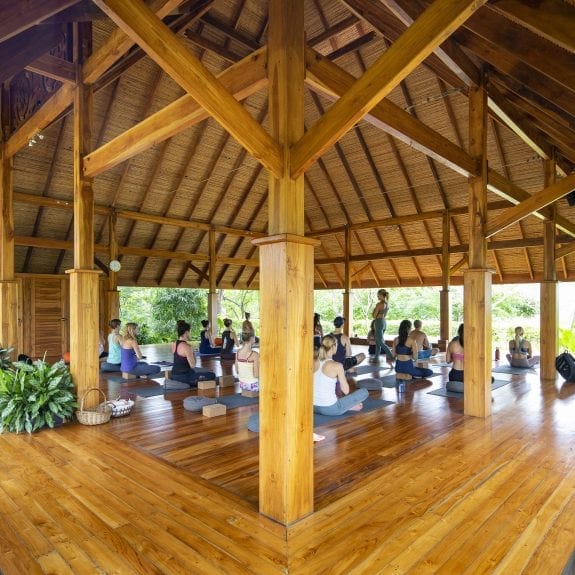 Yin
Yin
This class combines simple breathing techniques and Qigong energy work with the stillness of Yin Yoga and Zen meditation. Join us and explore these time tested practices of going within to reconnect to your vital center and free your mind. Nothing to prove. Open to all levels and abilities.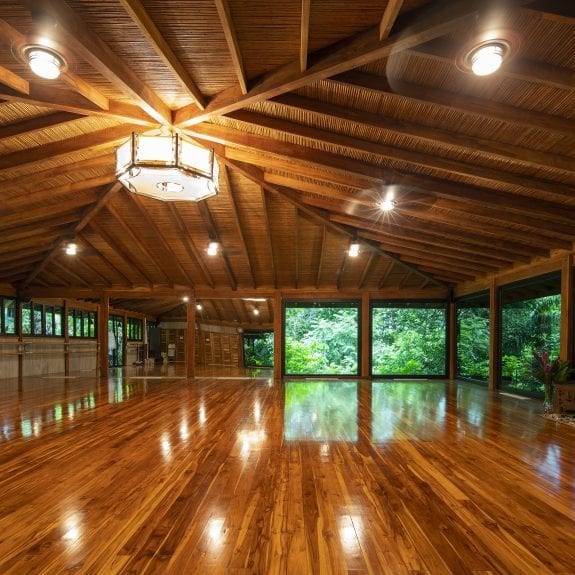 Yoga Nidra
Yoga Nidra
Experience an even deeper nervous system reset. Yoga Nidra. A simple and profound practice sometimes referred to as yogic sleep. The mind and body rest, while awareness stays awake. Offered after simple restorative poses prepare you to effortlessly drop in. All levels.
Flow & Power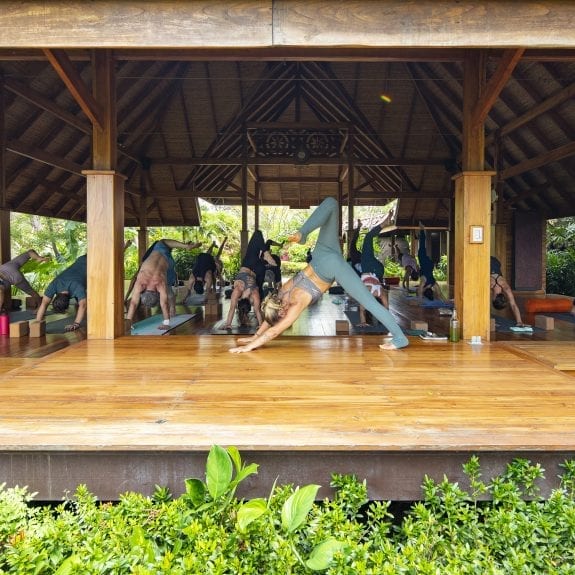 Bodhi Vinyasa
Bodhi Vinyasa
A powerful class that connects fast and slow movements with the breath and free flowing movement. Vinyasa means to flow from posture to posture with the breath. The practice becomes, over time, with practice, a moving meditation.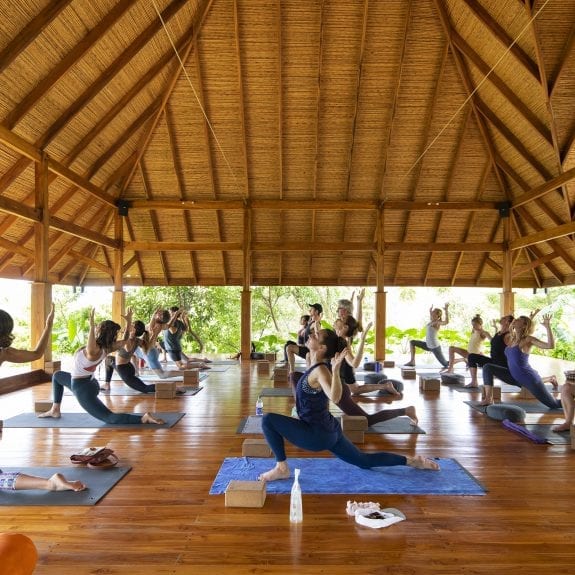 Free Style
Free Style
A fun, playful, challenging asana practice, with a mix of different sequences. We Will go on a journey connecting your moving body with your still mind. Working with the power and grace of breath, and finding the balance between strength and ease.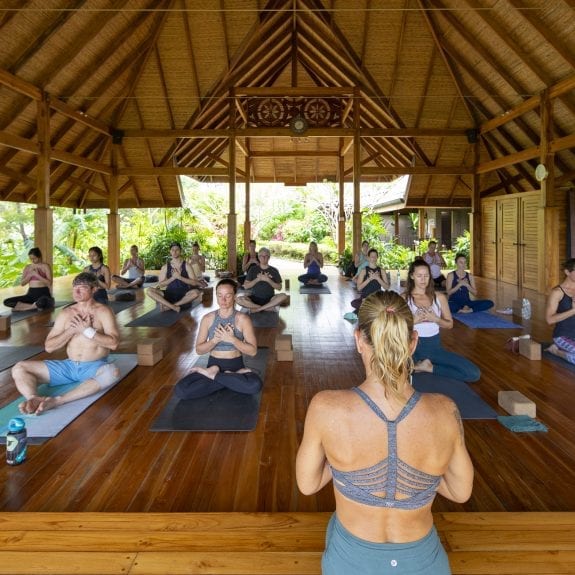 Mindful Yoga
Mindful Yoga
This class offers intelligent body movement that combines centering, connecting to the breath (pranayama) and a series of yoga movements that include stretching, core work, yoga postures that intentionally strengthens and stretches the body while encouraging an awareness of whatever unfolds by paying attention to what's happening as it's happening. All Levels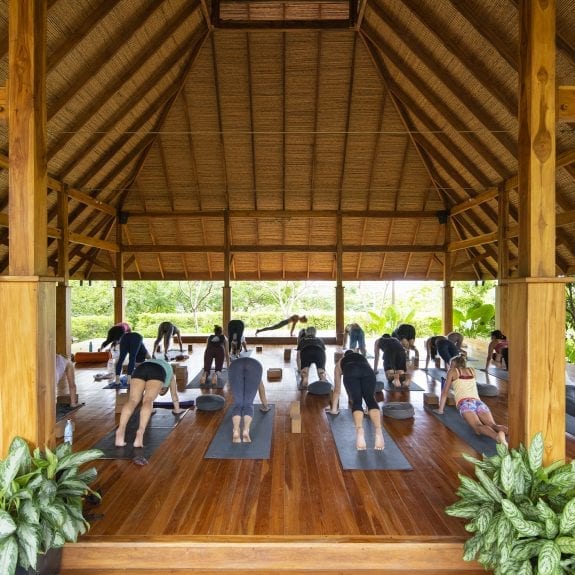 Modern Kundalini
Modern Kundalini
Using the Empowering, Dynamic, and Detoxifying Kriyas of Kundalini Yoga and making them more modern. Every class is unique and supported by inspiring, fun music to hold space for you have a deeper experience with SELF. Break Free of limiting beliefs, toxic programming, and connect to Truth inside your Heart. Learn how to apply the techniques of Kundalini Yoga off your mat and in your Life, in order to more consistently Live from a place of Love, Peace, Happiness and Alignment. No previous Yoga experience necessary. Come enjoy and Remember.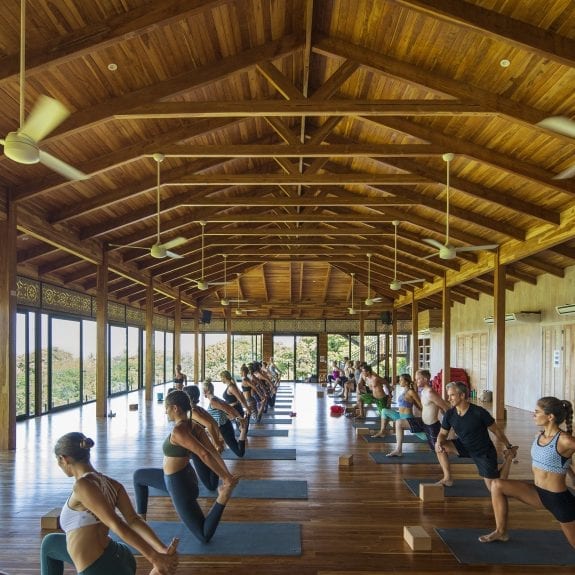 Power Yoga
Power Yoga
A powerful integration of strong, sweaty vinyasa and deeply restorative, fully supported flow, Power Restore utilizes modern science to back thousands of years of yogic wisdom. Through exploration of neurobiology and the nervous system, Power Restore invites your whole being to drop into a state of higher consciousness and deep healing.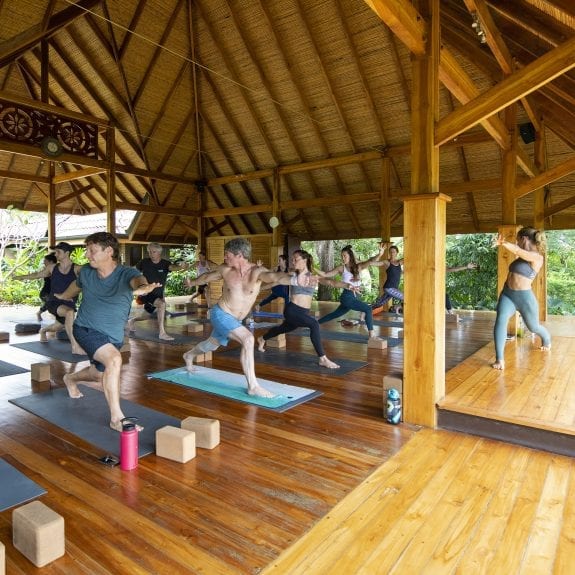 Vinyasa
Vinyasa
A powerful class that connects fast and slow movements with the breath and free flowing movement. Vinyasa means to flow from posture to posture with the breath. The practice becomes, over time, with practice, a moving meditation.
Aerial Yoga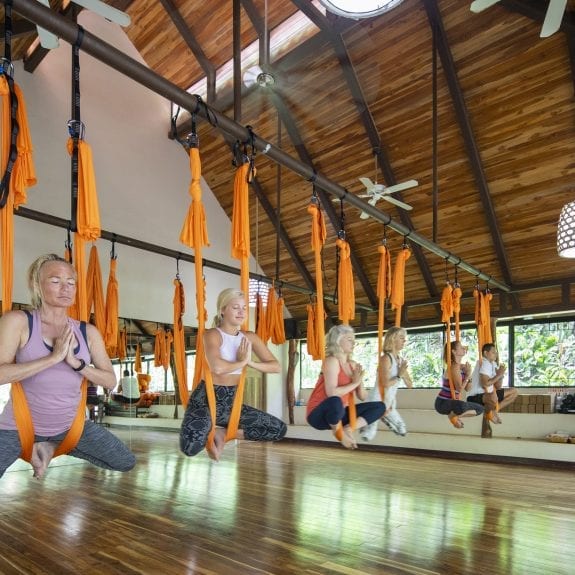 Aerial FIT
Aerial FIT
This class is a new and exciting way to get in shape while using the aerial hammock as a support prop. The session starts with warming up using stretching and breathing techniques and working it's way up to a core and cardiovascular workout. We go into optional inversions throughout the class to lengthen and decompress the spine. Finishing off with a cool down and a final Sivasana cocooned in the silk hammock. An experience for all levels of yoga participation.
Cardio & Fitness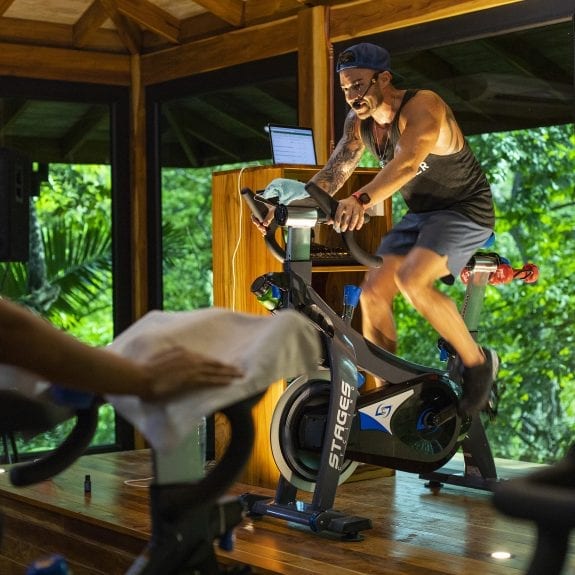 Spin
Spin
Our 1 hour Bodhi Cycle class is designed by our highly motivational instructors and paired with an uplifting choreographed playlist. Indoor cycling is a low impact exercise where each individual controls their own resistance, making it suitable for all levels. Come have fun with us while burning 500-1000 calories per class. Lets RIDE!