Hi there!
As many of you know, Bodhi Tree is closed during the months of September and October for some exciting renovations. We can't wait to share them with you.
Community classes will still continue during this time. You can find an updated schedule on our website here.
Cascada
Over the past month, Cascada has become the talk of the town regarding all things fresh and yummy to eat. Cascada will be closing its doors today until we reopen in November.
If you're craving one last Cascada meal, head over today (Sept 14th) before 3pm. Everything is fresh and must go!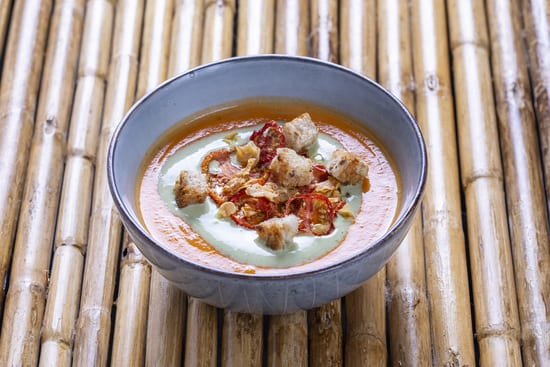 Today we're serving:
Chicken Pasanda & Veggie Curry meals
Vegan Mac N Cheese
Tomato & Basil Soup
Lentil Pumpkin Kale Soup
Eggplant Soup
Fresh Fruit Salad To-Go
Chicken Red Pepper Hazelnut Salsa Wraps
Avocado Chipotle Chickpea Salsa Wraps
Signature Hummus with Crudites
Broccoli & Greens Salad with a touch of Garlic and Chili
Vegan Cauli Nut Yeast Cake
Sauteed Edamame Beans

Looking for a yoga retreat as the perfect way to end 2018?
Check out these yoga retreats that still have a few more spots available:
Nov. 10 –  Nov. 16, 2018 | 2018 Costa Rica Yoga Retreat with Beth Stuart
A blissful week in Costa Rica at the one and only Bodhi Tree Yoga Resort! Space is very limited for this retreat and is on a first come first serve basis. There are lots of activities offered in addition to what's included in the retreat.
Included in the retreat pricing is 2 yoga classes a day, 3 beautiful meals a day, 6 nights lodging, taxes and transport to and from the airport.
For more information visit Costa Rica Yoga Retreat with Beth Stuart.
Nov. 24 – Dec. 1, 2018 | "Madly in Love with Me" Women's Retreat 2018
Join Rachael Charlton in this one week retreat as they embark upon a journey of self-discovery and self-love! Deepen your relationship with yourself; your connection with yourself; your trust in yourself. Realize that you have a choice in this life, and that your life can indeed be anything you want it to be. Building a foundation of love within yourself will have an impact in every area of your life! You'll feel better, you'll get the jobs you want, you'll look better, you'll have more money and your relationships will improve. It all starts with self love.
Learning how to embody self-love in your every day life will undoubtedly propel you into an unrecognizable and purposeful new chapter in your life. Together, we will break down the defenses that keep a vibrant and exciting life away from you; we will open our hearts and experience a profound sense of peace and trust; awe and gratitude; inspiration and possibility.
For more information visit "Madly in Love with Me" Women's Retreat 2018